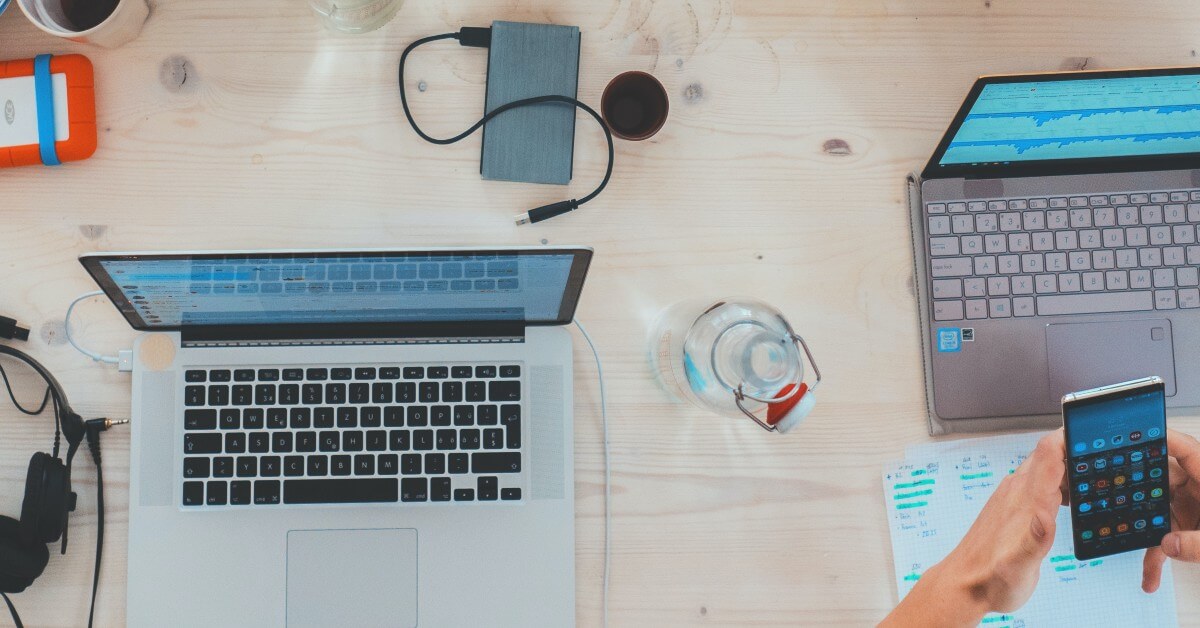 There is no better time than the present if you're thinking about migrating from in-person to remote support. COVID-19 has fundamentally changed the way many industry-leading customer support teams provide value to customers nationwide.
Over the last few months, we've seen plenty of growth-oriented customer support teams adopt a remote-first approach to their work. In fact, many customers prefer working with teams that offer remote customer support.
However, choosing to make the switch is a massive undertaking. How can you be sure that you and your team are fully prepared to switch from in-person support to remote support? The process starts by acquiring a basic understanding of the unique advantages and disadvantages of remote support.
We've prepared a simple breakdown of remote support advantages/disadvantages to help you make an informed transition.
What are the Advantages and Disadvantages of Remote Support?
There are plenty of great reasons to migrate to remote-first approach support.
Many of the most advanced remote support software comes equipped with advanced features, including markup and note capture, bandwidth-optimized video, live pointer, optical character recognition, remote zoom, and much more.
Before introducing some of the most significant advantages/disadvantages of remote support, we would be remiss if we didn't tell you about the value that Blitzz provides to customers nationwide. Thousands of customer support professionals rely on Blitzz to deliver powerful remote resolution. Our unique software is purpose-built for contact centers, field service teams, and many others.
And the best part is that getting started is as easy as scheduling a free demo.
Keep reading to learn more about the advantages/disadvantages of remote support.
Advantages of Remote Support
While there are many distinct advantages of remote support, we've narrowed our list down to the top three. Of course, if you'd like to discuss how our remote support tool can support the unique needs of your business, we recommend scheduling a free demo.
Advantage #1: Remote Support Doesn't Require Contact With Another Individual
The primary advantage of remote support is that it doesn't require contact with another individual. The fact is, COVID-19 has made it especially challenging to interact with others. As a result, many forward-thinking companies have migrated to a remote-first approach to customer support. A remote support solution is easy to provide immediate value and support without interfacing with the support recipient.
Advantage #2: Remote Support Tools Create Powerful Support Experiences
Next, remote support delivers powerful support experiences to recipients nationwide. Software features, including optical character recognition and live pointer, make it simple to activate high-value remote support. Additionally, many recipients prefer remote support over traditional in-person support.
Advantage #3: Remote Support Delivers Significant Cost-Savings
There's nothing worse than spending an hour on the road for a support problem that only took two minutes to resolve. Not only does remote support provide exceptional support experiences, but it also delivers significant cost savings.
RELATED READING: The Best Remote Tech Support for Call Centers
Disadvantages of Remote Support
Disadvantage #1: Support Teams May Feel Like They're Not in Control
You should be warned that some support professionals may feel like they're not in control of the support experience. For example, if the end-user is unfamiliar with basic mobile phone best practices, it might feel frustrating for the support professional.
Disadvantage #2: Support Teams May Struggle With Onboarding
Trying something new is always overwhelming. Some support teams may struggle with migrating to in-person to remote support. However, the best remote support software providers offer valuable onboarding experiences to help teams navigate rapid and sustained results.
Disadvantage #3: Support Teams May Question Security
When dealing with highly sensitive information, some support teams may question the security of a remote support solution. Mody advanced remote support systems offer next-generation security features to protect vital customer information.
Getting Started With Blitzz
So what's the best way to get started with remote support right now?
There is no shortage of great remote support tools to choose from, but you should know that some remote support software providers overcharge and underdeliver. Translation? Many of the "industry's best" software solutions don't come with the features and toolsets that you really need to maximize the potential of your support team. Fortunately, there is a single solution that your team can invest in right now to immediately boost performance, value, and revenue.
To date, Blitzz has served hundreds of remote support professionals, and getting started is as easy as 1-2-3! To get started, we recommended scheduling a free demo. During the demo, you'll have an opportunity to learn more about our unique remote support features, top use cases, and much more.