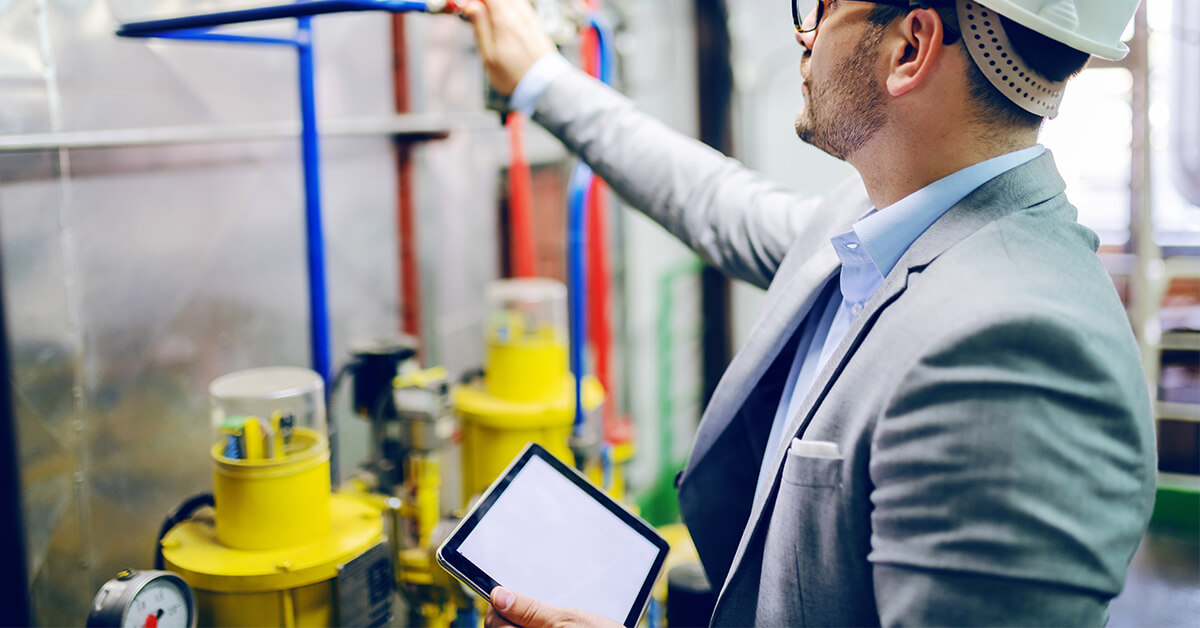 How much time can you afford to waste doing repetitive, menial tasks in your business? This is, of course, a rhetorical question. As an enterprise business owner, you know your time is your most valuable resource.
Field service management is filled with those repetitive, menial tasks. You have to worry about appointment scheduling, work orders, technician task logging, and more. Investing in efficient field service management software can help you automate some of your more repetitive tasks, saving you both time and money in the long run.
Let's take a look at some of the software solutions you need in your tech stack to efficiently provide live assistance for the field service team at your enterprise.
3 Software Solutions You Need for Field Service Management
There are a lot of resources you need to keep track of when it comes to field service management. Your field service operations likely include everything from employees to vehicles, work orders, invoices, and more. Businesses used to juggle all these metaphorical balls using paper forms, but thankfully, there are now far more efficient solutions available.
Blitzz offers remote support solutions for both inspections and customer service. We've been in the tech support business for a while, and we know how vital it is to keep your ducks in a row when it comes to field service operations. Sometimes in order to keep those ducks in a row, you need to get your eyes on the problem. That's where we come in. If you're interested in checking out how our software can enhance your remote support experience, start a free trial of our software today.
Let's examine three of the essential functions you need your field service management software to handle, and check out some available solutions on the market.
1. Work Order Management & Scheduling
The first thing that comes to mind when considering field service management is work orders. The work order and scheduling processes are central to the entire endeavor of field service management. When you're examining field service management software for your enterprise, the first thing you'll want to make sure you have covered is the ability to create, assign, and track work orders.
Using a software solution for your work order management and scheduling is beneficial because it allows your business to transfer work orders when your staff completes a job automatically. The software can also reassign a new work order to the appropriate team member without waiting for paper to change hands. Tools like Zinier even let you integrate with mobile devices so your field technicians can be dialed in no matter where they are. This makes your field service processes more efficient for your technicians and your customers.
Software Example: ServiceNow, Zinier
2. Worker Activity Management
Field service work is done outside of the four walls of your organization. This practice means that tracking and managing worker activity for these processes is a lot more challenging than simply having a punch clock at the front door.
You will want to make sure you have a software solution that enables you to track employees' time, of course, but your solution will need to be much more robust than simple hour-tracking software. You should be looking for a solution that allows for job status updates, driving logs, and more.
Software Example: Salesforce Field Service
3. Billing and Invoicing
Last but not least, you need to make sure you have systems in place to get paid for your team's work. This process is done through billing and invoicing. You will need to invest in a software solution that can create estimates and log expenses for you. Some solutions will also allow customers limited access to check their payment history, for example. This is valuable information that your customers will appreciate being able to access.
Software Example: Zendesk
BONUS: Integrate with Remote Video Support
A software solution you may not yet have considered to enhance your field service management processes is a remote video support tool. Remote video support can integrate with your field service management software and enhance your field service efforts.
Sometimes, you'll want your eyes on the ground without putting your boots on the ground. Remote video support tools allow your technicians to support customers without actually sending them on-site.
The augmented reality (AR) tools available with remote video support applications like Blitzz allow your technicians to remotely walk a customer through a simple solution. Switching to a remote field service model can save your business a pretty penny on truck rolls and offers greater convenience for your techs and your customers.
There will likely be times when you still need to send a field technician on-site, but your remote video support tool can assist you here, too. Suppose the issue stumps the tech you have sent at hand. Instead of having to schedule a follow-up service appointment, or wait for another, more experienced technician to arrive, your tech can just call in assistance remotely. This is helpful for the technician and guaranteed to delight your customers.
Blitzz has integrations up and running or in the works for all the software solutions mentioned above, so if you go with any of these choices, you can incorporate Blitzz into your field service tech stack with ease.
Software Example: Blitzz
The Best Field Service Management Software Solutions for Enterprises
Efficient and reliable field service management processes are essential to the success of your enterprise. Eliminating tedious paper-based processes and replacing them with streamlined and integrated software solutions will make field service management a breeze. With the tools listed above, your organization will be able to handle every part of the field service process, from scheduling to remote assistance to payment processing, quickly and easily.
Blitzz is committed to being on the leading edge of innovation for remote video support, and we have been since day one. If you're curious about how our remote video support tools can integrate with and enhance your field service management efforts, schedule a demo today!