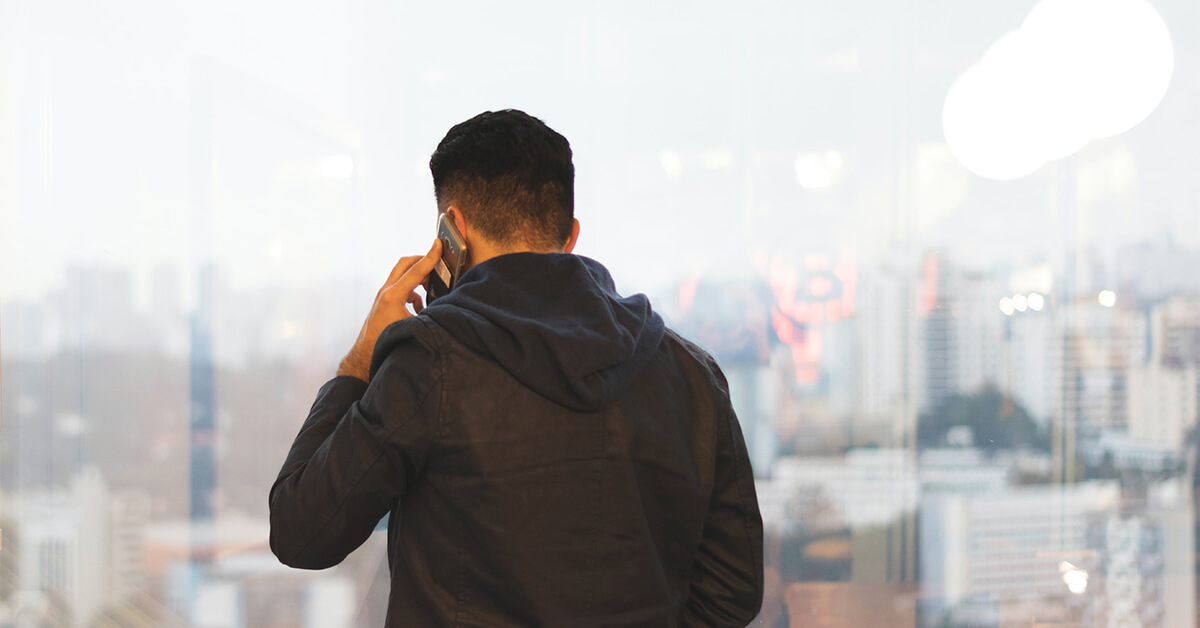 When you started your business, you knew you planned to grow. You were ready for the HR challenges, the communication struggles, and the issues you knew you might face with positioning changes. You've prepared for all the growing pains… but is your call center software provider ready to grow with you?
Every business has different challenges when it comes to managing explosive growth. Maybe your call center struggles are related to infrastructure: The physical desks and phones you need to keep your center running. Perhaps you need more flexibility from your remote tech support software for your call center to meet the needs of your business during peak seasons and slower seasons without wasting money and resources. Maybe your customers are looking for omnichannel support, and your current solution is struggling to meet those needs.
No matter what challenges you are facing, there is a remote customer service tech solution that can rise to meet your needs. Let's examine four different call center software providers that might just work for your growing business.
Call Center Software Providers for Growing Businesses
When thinking of call center software, the average person might think of a simple call-forwarding system. A series of extensions, the ability to put customers on hold, maybe a simple phone-tree menu: Press 1 for Yes, Press 2 for No. These days, a quality call center solution is about a lot more than phones.
Blitzz offers the perfect companion solution for any call center. Our remote video support solution can help your service agents offer five-star service to your customers on every call. Check out our use-cases to see how Blitzz can benefit your call center.
Features
TalkDesk boasts voice-related features like automatic call distribution (ACD) and interactive voice response (IVR), in addition to AI customer assistance, live chat, and more. You can also integrate TalkDesk with programs like Salesforce, Zendesk, and Slack. TalkDesk also offers features like call recording and complex analytics and reporting.


Why It Scales
One of the main things that make TalkDesk a scalable solution is its integrations. A unified tech stack is essential for businesses of all sizes, but it becomes more vital the larger your organization grows. Additionally, TalkDesk offers multiple packages. You can purchase their package for Enterprise or Small- to Mid-Size Businesses. This allows you to scale your TalkDesk solution as you scale your business.


Review
TalkDesk has a 4.4 out of 5 possible stars on G2.com. Here's what one reviewer had to say:

"If you are looking for an intuitive and dependable remote call center option -- Talkdesk is a great vendor. Spend some time building out your reports so you can automate those and not have to wrestle with those during a more stressful time." -G2 Reviewer.
Features
Five9 offers key features like the ability to see all interactions in a single customer history field, regardless of the different communication channels used throughout those customer interactions. Additionally, with Five9, you can automate workflows and take advantage of robust reporting and analytics tools.


Why It Scales
The customizable features of Five9 are one of the primary reasons why it's so scalable. Five9 offers many integrations, allowing your tech stack to stay streamlined and connected. Five9 also enables you to provide excellent omnichannel support. Lastly, Five9 also provides multiple packages to Small Businesses, Mid-Size Businesses, and Enterprises, allowing you to increase your Five9 features as your business grows.


Review
Five9 has 3.9 out of 5 stars on G2.com. Check out one reviewer's thoughts here:

"What I like best about the Five9 software is that you have multiple ways to communicate with the customer. If you ever need assistance, a manager or supervisor can hop right on and assist without even disconnecting from the customer." -G2 Reviewer.
Features
Nextiva offers features like ACD and IVR, as well as call recording and call routing. Nextiva also offers voice analytics features, allowing you to track call trends and make QA more straightforward and efficient to manage appropriately. Reporting and analytics tools are also available.


Why It Scales
Nextiva's automation features make it easier to scale your business with this solution. You can generate automated welcome emails, create workflows to notify different teams when a customer takes certain actions, and more. Nextiva also offers multiple packages for different-sized businesses, allowing you to get the features you need at a price point that works for your business as it grows.


Review
Nextiva's G2.com rating is 4.3 out of 5 stars. One reviewer says:
"I would recommend Nextiva to others, but understand you will need to know what you desire in a phone service so you can detail it all upfront during initial implementation." -G2 Reviewer.
Features
CloudAgent offers core call center features like IVR and ACD. Additional features include an auto-dialing solution that can help you automate and streamline your outbound calls, and a self-service menu option to assist with the volume of inbound calls. This tool also can monitor agent performance and offers a mobile application.


Why It Scales
CloudAgent scales because of its pricing model. Billing occurs monthly with this tool, meaning you can adjust your solution monthly if needed. Additionally, CloudAgent works with CRM tools like HubSpot and Salesforce, allowing you to streamline your processes by having all your call center tech integrated.


Review
CloudAgent received 4.7 out of 5 stars on G2.com. One reviewer's thoughts are:

"A company that provides you the service and understands the user's requirement and recommends the apt product, and helps the user know why it is beneficial to them. Best in terms of after-sales services." -G2 Reviewer.
Features
Once you have an excellent call center software solution in place, you will likely find some missing features. This is where Blitzz comes in! Blitzz offers an amazing companion tool to any of the call center solutions listed above. Our tool allows support agents to quickly and easily assist customers with technical issues using video-based remote support.
Blitzz offers remote support complete with augmented reality, text identification, and more. Our reporting and analytics features can also assist with proactive support efforts. Perhaps the most appealing feature of Blitzz is that it does not require an app download or software installation to use.
In addition to being useful for getting your agents' eyes on the customer's problem, this solution also brings visual empathy back to customer support, allowing your support agents to talk to your customers face-to-face over our remote support solution.


How It Helps You Scale
Truck rolls are expensive and time-consuming. Reducing the amount of time and money your organization spends sending techs out into the field can be key to scaling your business. With Blitzz's remote video support tool, your techs can spend less time commuting and more time helping customers. This will delight your customers and increase your team members' productivity in one fell swoop.


Review
Blitzz has 4.6 out of 5 stars on Capterra. One reviewer says:
"This is a very impressive product and a great group of people backing it up. We always train our people to try to "see through the phone"; Blitzz makes it possible to do so in reality." - Capterra Reviewer.
The Best Call Center Software for Your Business
Which of these call center software solutions is the best fit for your business? The answer to that question will depend heavily on your unique use-case and call-center-related challenges. We recommend completing a survey of the features you are currently using from your call center solution and the features you desperately need to grow comfortably. You'll find your perfect match in call center software by comparing that list to the features listed above.
With your perfect call center software in place, the only step that remains is to get your remote support solution up and running! To see if Blitzz is the right solution for your business, schedule a demo today and take our software for a free test drive!