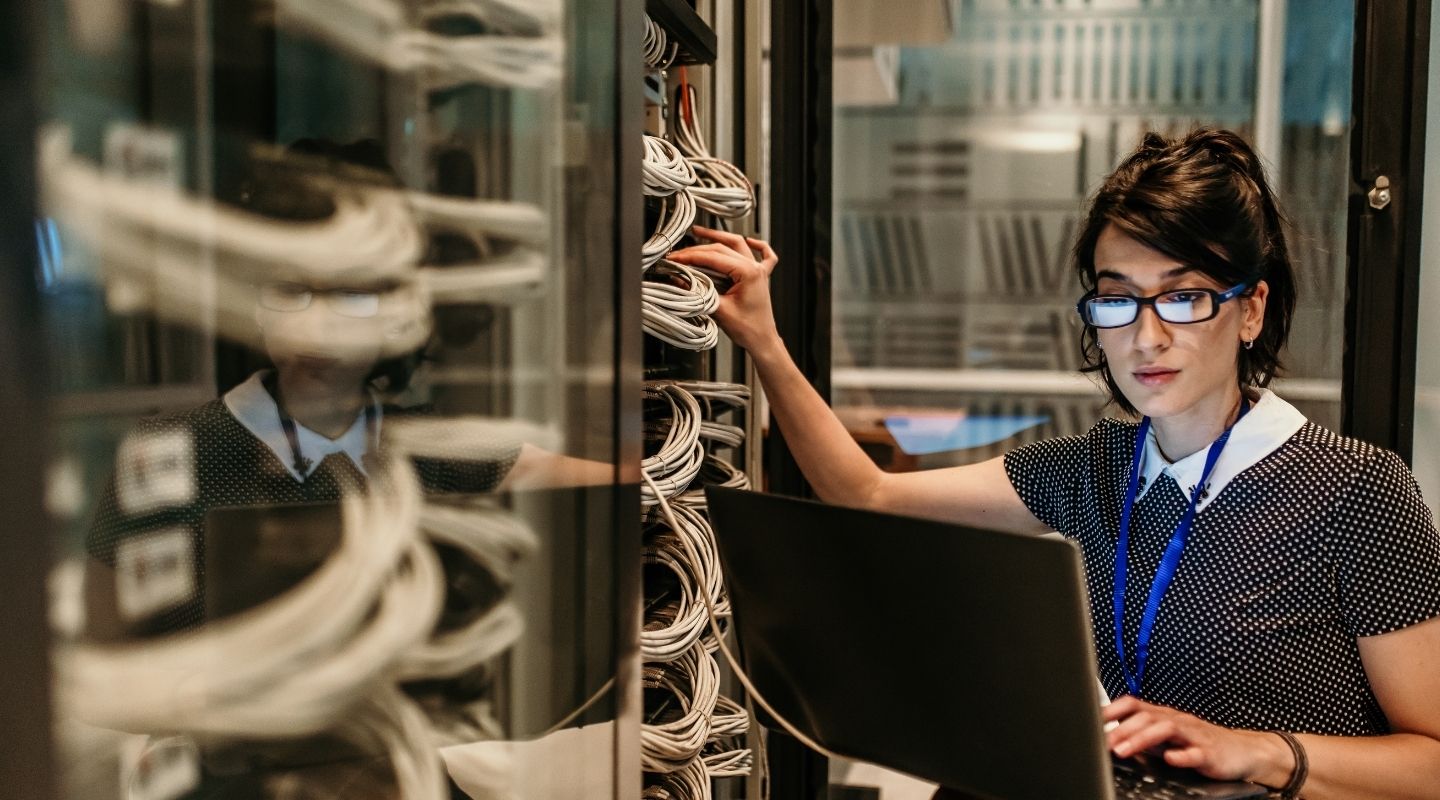 There has been a notable push for remote enablement in almost every industry following the global shut-downs of 2020. And, like most cases, the glaring need for better tools has led to remarkable innovations.
Now more than ever, companies are looking to institute permanent social distancing protocols to prevent spreading infectious diseases, and many more are seeking to be environmentally friendly organizations. In this kind of world, rolling out trucks and personnel every time an IT problem arises isn't necessary if you have the right tools in place.
And when an IT tech can fix a problem without having to physically travel, two things happen:
Companies save money on the trucks, fuel, and time it takes to provide support.
With the travel time removed, IT techs can resolve more issues for more clients than previously possible.
So, what tools do you need to make fully remote IT support a reality?
5 Remote IT Support Tools
While there may never be a completely remote IT support solution for every problem, technician dispatches can be dramatically reduced with the tools available today. While it's impossible to review all the tools available, we've narrowed this list down to our favorites.
Teamviewer is a cloud-based platform that allows IT support instant remote access and control of on-premises systems without the need for a VPN.
With TeamViewer, IT professionals can access and control any device, even in remote locations across the globe. And it works across a variety of platforms, devices, and operating systems. Some companies rely on remote support through TeamViewer for their computers, mobile devices, servers, commercial-grade equipment, IoT endpoints, point-of-sales (POS) machines, kiosks, and even industrial machines.
And beyond what most remote access platforms offer, TeamViewer includes session collaboration and has built-in video conferencing, file and screen sharing, all with secure end-to-end encrypted connections.
TeamViewer Pricing: Starting at $50.90/mo per license.
Remote Utilities® is a great tool when it comes to supporting desktop software. You can operate a computer remotely by controlling the mouse and sending keystrokes. It allows for fast and direct file transfer and using remote desktop systems as if you were sitting in front of them.
Beyond basic access, there are a few more features that make Remote Utilities a great tool when providing desktop support is needed:
Embedded session chat allows support to chat with the customers directly during the support session.
Customers can run the support "agent," a remote client that doesn't require installation or admin privileges to execute.
For customers who need the software installed, the MSI configurator creates custom, pre-configured client modules that allow one-click installation packages.
If the IT professional is doing maintenance during working hours, they can send an alert that pops up on the customer's machine, asking the user permission to initiate a session. If the customer cannot spare the system at that moment, they can deny access a predetermined number of times.
Remote Utilities Pricing: Starting at $99 per license (one-time fee per version)
Many tools can remotely control software and settings, but Blitzz does something different.
When connected equipment (3D printers, vacuum systems, manufacturing machines, etc.) malfunctions, you need a tool to allow remote IT technicians to investigate the problem as if they were physically on-site. That's what Blitzz Concierge accomplishes very well.
Blitzz makes it easy for call centers to troubleshoot and resolve issues without sending technicians. One of our customers, a large Canadian Telco company, reduced truck dispatches by 60% after adopting Blitzz into their call center. And when field techs are dispatched and need additional support, Blitzz allows the same on-site experience from remote experts to assist the field tech in resolving issues.
One of the best things about Blitzz is that it requires no software downloads or installs from the customer. You simply send them a link, and your tech is virtually on-site with a whole slate of video tools (annotation, automatic text capture, etc.) at their fingertips to help the customer quickly resolve their IT problems.
Blitzz also logs and categorizes every issue and resolution with every support call. And it records the technician's actions during and after the call all the way to issue resolution. And with Blitzz's artificial intelligence, past resolution steps are suggested automatically (with video/image documentation) to make future support calls even faster.
This gives inexperienced support techs an entire library of solutions to instantly access. When senior support techs retire or switch jobs, your support team easily fills the gap thanks to this continually expanding library of information.
Blitzz Pricing: Starting at $35/mo per user.
GoToAssist is another desktop support software that brings the same GoToMeeting experience to enable remote IT support and resolution quickly. To get started, the tech support just has to click a link or enter a support key online, and the tech can instantly see and control their computer. But there is also unattended access if needed, allowing technicians to connect and perform system maintenance when the customer is out of the office.
There are many more features that make GoToAssist a great tool for remote IT support. It includes remote diagnostics, file transfers, multi-monitor navigation, and integrations with Slack. But it also empowers support professionals to host up to 15 sessions simultaneously when multi-session support is needed.
When escalation is needed, GoToAssist allows session transfer to move the session to another team member quickly. And it enables shared access to unattended machines as well as session recording and reporting.
GoToAssist Pricing: Starting at $55/mo per agent.
Providing remote IT support often means monitoring the system for the customer. With ipMonitor, remote technicians can monitor up/down as well as performance for networks, servers, VMware hosts, and software applications.
This is a self-contained, dependency-free remote monitoring solution that includes automating remediation actions, which can reduce downtime. Within parameters, ipMonitor can restart failed applications and windows services and reboot servers, back up files, and run scripts. This alone reduces support requests and resolves issues without manual intervention or technician dispatches.
SolarWinds ipMonitor Pricing: Pricing starts at $1570 as a one-time payment. (source)
The Remote IT Support Stack for 2021
When it comes to providing remote IT support today, there is no reason to send out technicians every time an issue arises. With desktop and network support applications for remote control and monitoring and the video support solutions to give technicians eyes and ears on-site, remote IT support is a definite reality.
If you would like your technicians to give Blitzz a try, you can sign up for a free trial and instantly access the platform by clicking here.