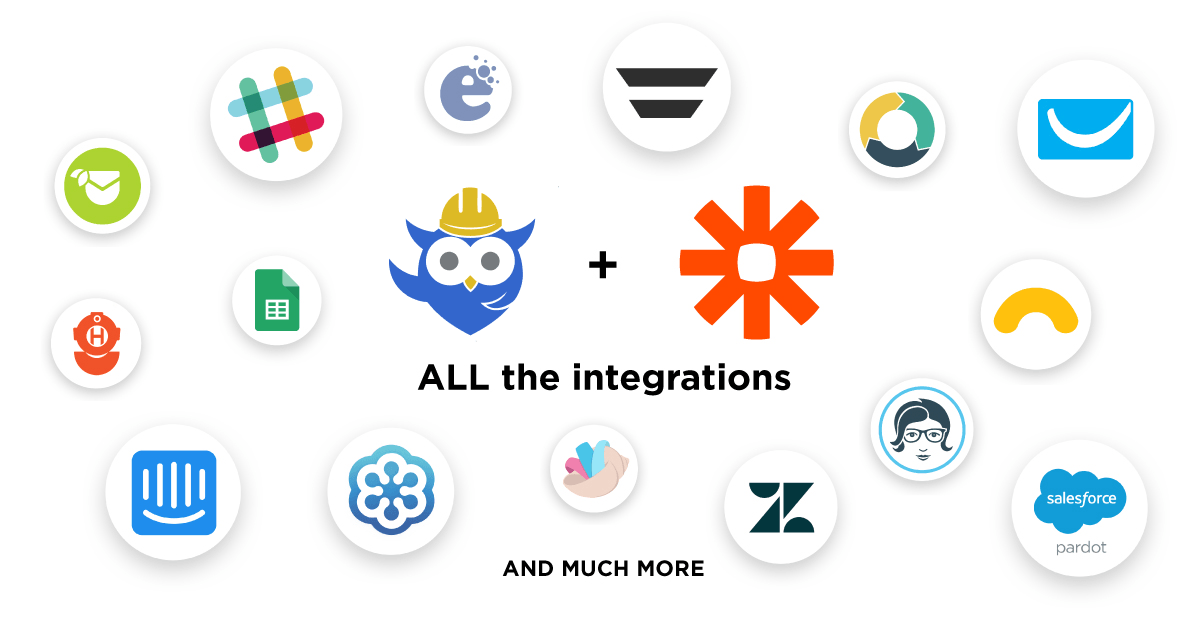 Blitzz' with Zapier Integration enables users to seamlessly automate tasks and customize workflows without the need for developer expertise. Users can easily integrate Blitzz ShowMe with the applications they rely on in just a few clicks.
This enables Blitzz users to connect Blitzz with their other business applications without the need for development resources or code. Businesses can now create customized workflows and address specific use case needs, and enhancing productivity while creating a better customer experience.
What are Zaps?
With Zapier, you can build actions, called "Zaps," to trigger tasks or automations between Blitzz and other business applications like
Create a Blitzz Session based on Google or Microsoft calendar events;
Send reminders about an upcoming inspection with a link to Blitzz call;
Logging call details into CRM tools like Salesforce, ServiceNow, Zendesk, etc.
Here are some cool zap examples
Create Blitzz Session from a calendly Invite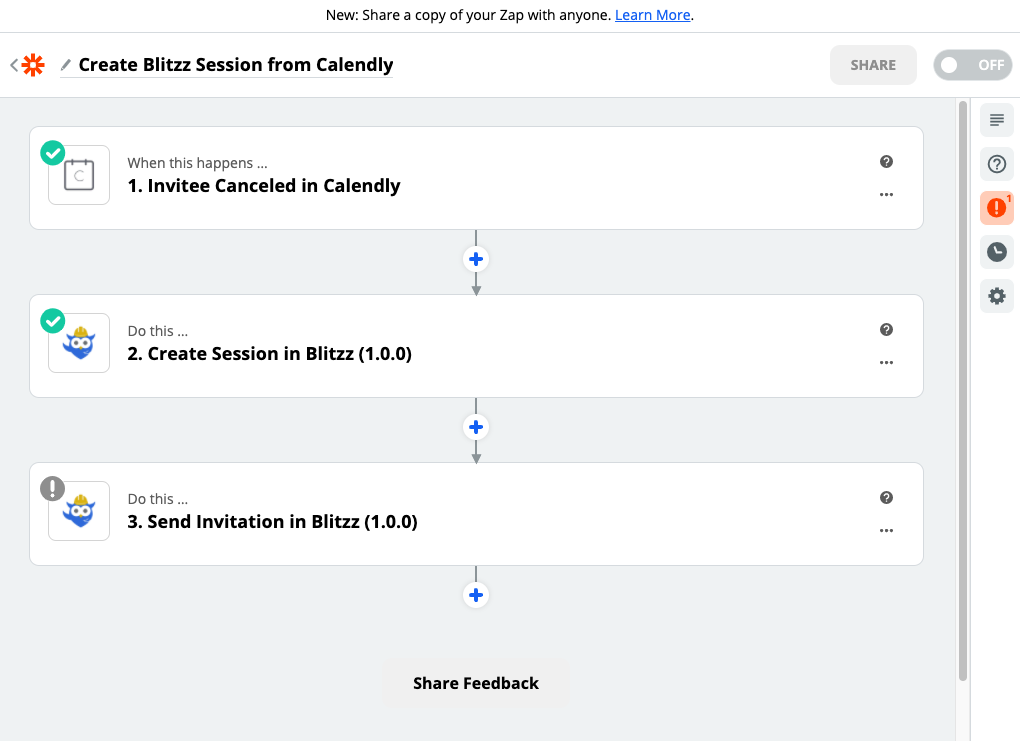 Create Blitzz Session from Zendesk Ticket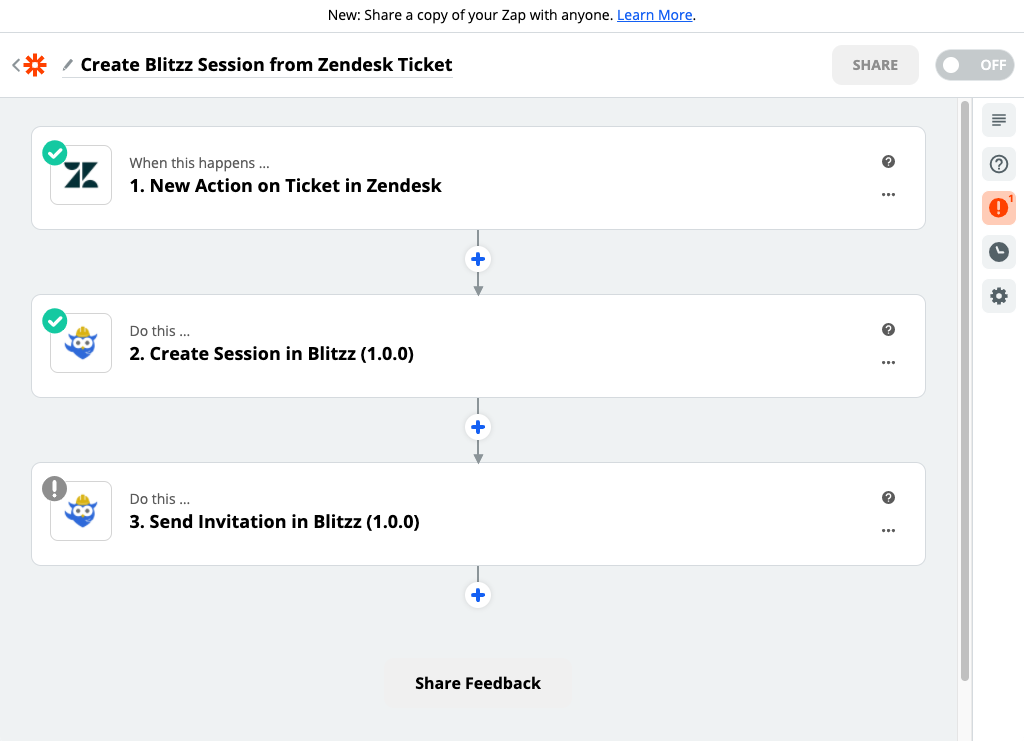 Try it Yourself
Click here to receive an invite from Blitzz to create your own Zap.
Of course, before adopting new technology, it's important to ensure that it meets your needs.
If you're interested in learning how Blitzz remote video inspections can help you streamline your inspection process, make sure to request a demo today.
Related: Key features in selecting Live Video Assistance Tool.