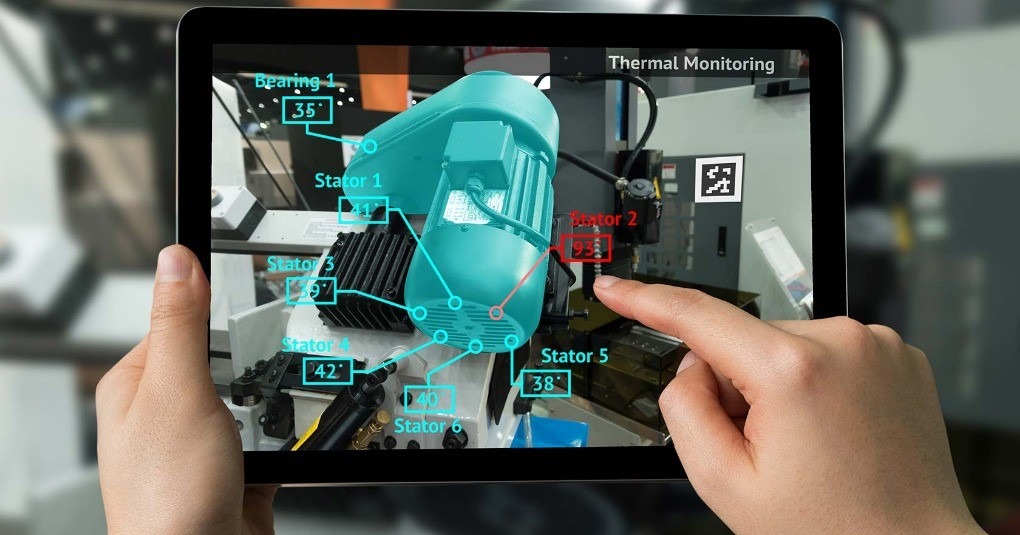 If you want to get a job done, you have to do it yourself, right?
Fortunately for us, that saying no longer holds true.
We are living in exciting times where reality is catching up with science fiction. Augmented reality (AR) technology is adding value to a numerous range of industries like entertainment, classroom education, medical training, business logistics, public safety, and even customer service support – which is the focus of our topic here.
Times are changing. Welcome to the new world of AI- and AR-powered remote customer support.
Imagine this typical scenario.
A customer is frustrated because the copy machine in the office has stopped working. The office calls customer support who tries to troubleshoot over the phone. Even though they are communicating through video technology, neither the customer nor the agent is able to resolve the problem leading to more equipment downtime, dissatisfied customers, and a frazzled customer service agent.
Eventually, the field technician winds up leaving the office, traveling the distance to fix the problem.
Enter AI and AR Remote Customer Support
With remote assistance augmented reality, both field technicians and customers have access to videos and other resources, even pooling in the help of an expert in real-time, if needed. Any one of these solutions or all of them combined can help solve the problem immediately, on the spot, just like that.
The Covid-19 pandemic has catapulted the use of remote assistance AR and AI for customer service support giving companies that have broken the technology barrier, a strong competitive edge.
How does augmented reality remote assistance work for customer service?
Remote assistance AR is helping field technicians and customers have access to remote visual collaboration that can provide step-by-step visual guidance to the customer, in real-time. If necessary, the technician can loop in the expertise of brand agents or product experts.
Blitzz is a remote visual collaboration software that makes use of AR to troubleshoot and resolve customer complaints efficiently, reducing equipment downtime, and saving on field agent's travel time and money. Watch how the above example ends on a happier note by using remote assistance AR.
Instead of an ordinary audio or video call, the field technician uses Blitzz to send a link to the customer. The customer opens the link in any browser and the two are connected through video technology. The helpful, inbuilt features of Blitzz allow the technician to visually guide the customer. Through AR technology the technician is able to show (the keyword is show!) the customer exactly what to do one step at a time. If the problem is not resolved, the technician has the option to loop in an expert on the video call who can further help to resolve the problem.
Technicians can use remote assistance AR to guide customers to resolve common problems such as troubleshooting cable wire issues, internet connectivity, unboxing a new appliance and guiding the installation process. Agents can share a preview of the bill with customers highlighting and addressing any inquiries on the spot. A technician can use it to survey the problem before arriving at the location to make sure each visit is efficient and successful. Remote assistance AR can be used in a number of ways to streamline the entire field service process.
How does artificial intelligence remote assistance fit into the picture?
With every fix of the problem, artificial intelligence (AI) is able to store, analyze, and harness this information to optimize future customer service performance. Through machine learning capabilities, troubleshooting problems can be resolved better and faster. Customer service technicians can look forward to predictive analytics powered by AI that can help solve a problem even before it happens!
What are the benefits of remote assistance AR?
From retail to manufacturing, AR headsets and glasses are being used by repairmen, maintenance staff, and technicians. AR enables workers on the field to have quick access to blueprints, instruction manuals/videos, and a live expert in real-time. The repair and installation of equipment on the field has entered a new frontier. As the IoT becomes more widely used, AR headsets are slated to be the most important instrument in a technician's toolbox feeding vital information to a technician to resolve problems on the spot.
Emerging technologies are evolving and continuing to shape the landscape of customer support for the benefit of businesses, customers, and field technicians. The advantages of using AI and AR remote assistance in your customer support process can have significant benefits such as:
20% of a technician's time goes in traveling which can be significantly reduced
25% boost in the success of Self-Installation Kits with the help of remote assistance
30% reduction in truck roll needs
40% improvement in first-call resolution
With Blitzz you can also track the efficiency of your customer service teams. The analytics you receive can empower you to make decisions that can significantly improve ROI.
To know more about how to select a remote video assistance software, click here. Give us a call and let's talk about how you can stay ahead of the competition by making AI and AR-enabled remote assistance work for your field service and call center teams. Request us a free demo.