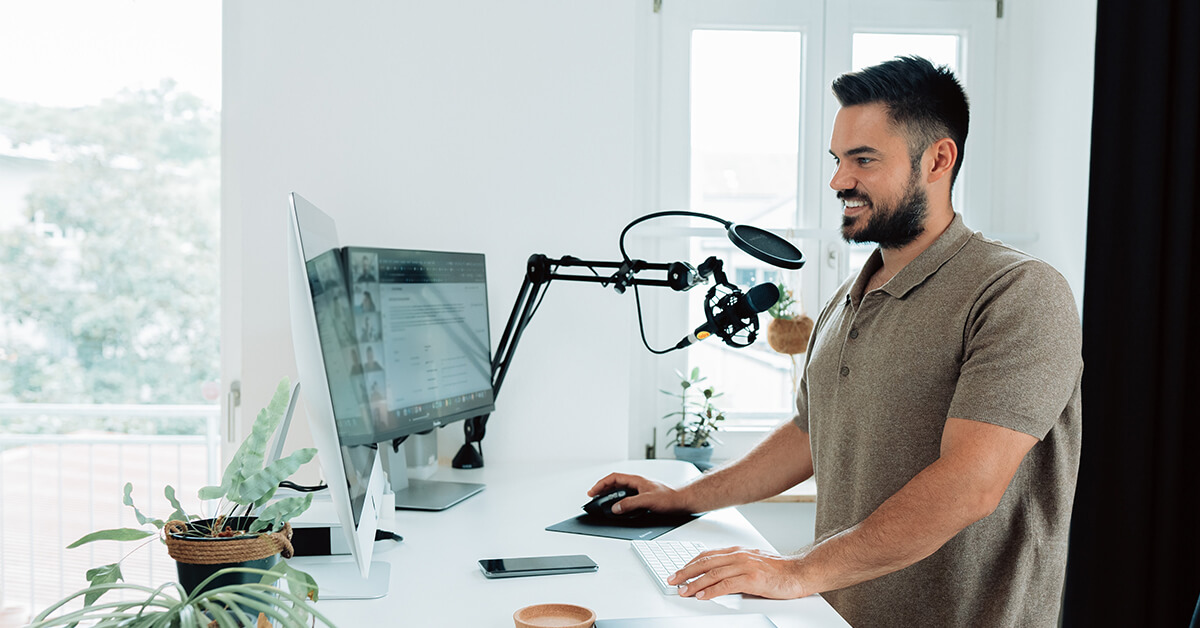 You know customer experience is vital to customer retention, but do you know just how quickly customers are willing to turn tail and run? Upwards of one-third of customers will abandon ship after just one bad experience with your business.
By the time a customer reaches out to your support line, you already have a problem: They are experiencing an issue or challenge with your product or service. In other words, your customer may already be on the fence about your business by the time they reach out. Your customer support efforts need to be more than just adequate to bring them back into the fold - they need to be extraordinary.
Remote video support allows you to offer the type of support your customers will rave about. This post will examine some of the key advantages of one-click remote support when it comes to leveling up your CX efforts.
The Dangers of Outdated CX Efforts
You may already be wrinkling your nose at the idea of remote support. After all, excellent customer service is all about in-person support, right? Not necessarily. Today's customers are increasingly interested in receiving customer service through multiple mediums, with nine out of ten customers reporting that they desire omnichannel support. In other words, if you aren't exploring new customer service methods, you're already falling behind.
Today's customers expect the brands they engage with to leverage modern technology in ways that personalize their customer experience. This shift means that your old tried and true methods of providing a great customer experience might not be effective anymore.
Blitzz has helped hundreds of clients offer fantastic customer experience using our Concierge remote tech support software. Let's take a closer look at the ways remote video can level up your customer service efforts.
More Effective Support
One common concern regarding remote support solutions is that no remote solution can match the quality of in-person, on-site support. When it comes to video support, however, this is far from the truth.
Unlike audio-only phone support, remote visual assistance allows your support agents to get their eyes on your customers' problems. The addition of a shared visual component enables your support agents to communicate more effectively with customers, guiding them to a resolution quickly and easily.
In addition to the advantages associated with video, remote visual support tools like Blitzz offer augmented reality features. These features, including on-screen text and a shared pointer, allow your service agents to walk your customers through the solution to their technical woes, drawing attention to specific areas as easily as if the technician was on-site.
Another essential feature Blitzz offers is text extract using optical character recognition (OCR) technology. This feature identifies text on-screen and extracts it for your support agents' use. In other words, your customers won't have to read off a dozen model and serial numbers to get a solution to their problem. The remote video support tool handles that for them.
Shorter Agent Handling Time
Operating your call center, you know the importance of tracking your Average Handling Time metrics. One of the keys to lowering the Average Handling Time in your call center is to decrease the amount of time your callers spend on hold. Remote video support can assist you in these efforts.
Firstly, support agents can solve customer issues much faster using remote video support. The support agent can see the problem at hand, making the resolution clearer and easier to explain to the customer. This increases first-call resolution (FCR), keeping customers happier and removing a significant amount of callbacks from your queue.
Additionally, remote video support calls can be scheduled entirely online, if desired. Your customers can request an appointment time and receive an SMS message from an available agent at that time instead of calling your service line and waiting on hold for an agent to become available.
Increased Human Connection
The unpleasantness of calling customer service has become something of a punchline in the modern market. Customers often complain about long, complex IVR menus constantly being transferred from agent to agent and stuck on hold for hours. In other words, for years, increased technology in the customer service industry has led to a decrease in human connection.
Until now.
Remote video support returns a sense of humanity to your customer service department. Your customers will have the chance to speak face-to-face with a service representative instead of listening to a disembodied voice reading a script on the phone. This not only solves the common customer complaint of wanting to speak to a human but returns a sense of visual empathy to the customer service experience. This return to empathy benefits both the service agent and the customer.
Improved Quality Assurance & Consistency
The secret to improving customer experience is the same as the secret to enhancing any metric: You need to observe your processes, replicate what is working, and prune the processes that aren't. In terms of your customer service center, you need to have robust quality assurance efforts.
Remote video support aids in those efforts by enabling you to record, review, and audit every video support call your team conducts. Recordings of successful calls can be used in training efforts. The service agent can reflect upon recordings of less successful calls to encourage improvement.
In time, remote video support will help you to ensure that your customers receive a rave-worthy experience from your support line every time.
Improving Customer Experience with Remote Video Support
Customers want efficient, compassionate assistance from your support line. Implementing remote video support can help your support agents solve issues more effectively with fewer touchpoints.
The addition of face-to-face interaction offered by video support keeps the human element many customers love about in-person service while providing the consistency and convenience of a call center or live chat support line. If you're looking to keep your customers smiling and coming back time and time again, remote video support is the customer experience solution you have been searching for.
At Blitzz, remote video support is our specialty. Schedule a demo today to see how we can help you offer a support experience your customers will love.