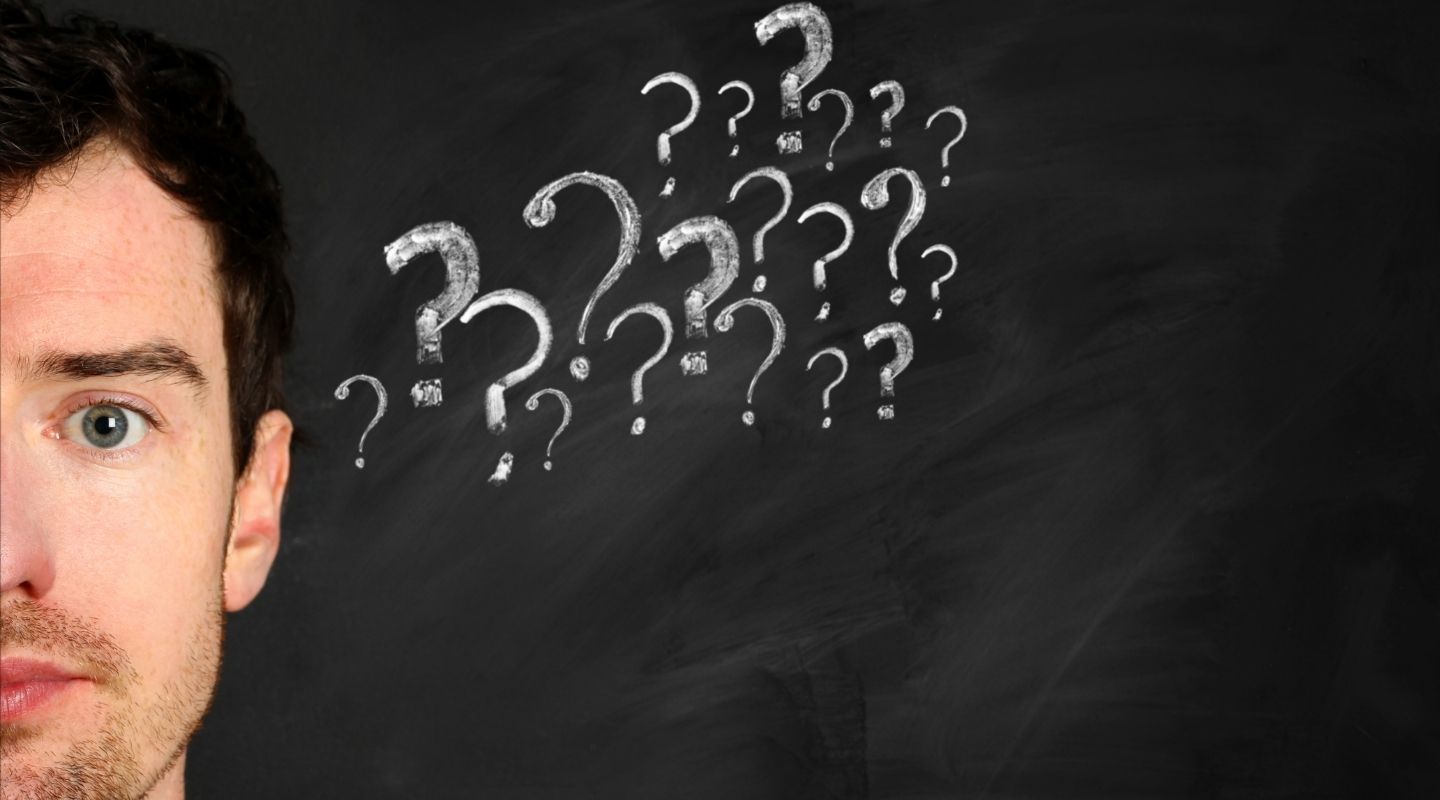 Remote support software is taking leaps and bounds in terms of functionality and ease of use. After going through a global pandemic in 2020, entire industries realized the need and value of remote support apps.
Knowing which software is the best fit for your business is not always straightforward since there is no such thing as a one-size-fits-all solution. What is best for your business and industry might not be what another business needs. Therefore, understanding the unique needs for your business, as well as which software fits that profile the best, is a great first step in empowering your team with the best remote support tools possible.
In this article, we review the three leading remote visual support software options - the pros, cons, and pricing - so you can get a better idea of which option might be the best fit for your business.
Librestream vs. Sightcall vs. Blitzz Review
Like we said before, "best" is a subjective term. What is the best for your company won't be the best for another business. Since every company has unique processes and needs, it stands to reason that choosing the software that meets those specifics is the best choice for your business.
In this review, we're going to measure three things:
The Functionality of the App
The Ease of Use of the App
The Cost of the App
Librestream Review: The Pros and Cons
Librestream's Onsight platform works with popular mobile devices and peripherals as well as their proprietary technology to provide instant access to content, people, data, and the "local eye" in almost anywhere in the world.
Best Fit: Industrial, Aerospace, Oil & Gas, Manufacturing
Librestream Onsight Advantages
These are some of the pros of using Librestream compiled from real customer reviews:
The low-bandwidth capability, which gives remote employees more access from the field when cell and satellite reception is low, slow, or spotty.
The platform is easy to use and is reliable in demanding situations.
The platform is easily integrated into various systems and workflows.
Onsight gives you the ability to take high-quality photographs, annotate them and share the annotation with all parties on the call.
Telestration and document sharing during live video chat sessions.
Librestream Onsight Disadvantages
These are some of the cons of using Librestream compiled from real customer reviews:
Note: Some of these issues may be solved with future updates to their platform. We are pulling these potential issues from real customer reviews at the time of writing.
When a call is initiated from a mobile device, there is a restriction of only two people on the call at a time.
Cloud capabilities are limited to their own offering, which is an additional charge rather than enabling companies to use their own cloud solutions.
Some users reported limited compatibility with Apple computers.
Customers (guests) must download software and install it prior to a session, which can create problems of its own.
Licensing packages are limited in flexibility, and some users reported that the pricing is high enough to be a barrier for companies who want to start with only a few licenses at a time.
An app download and installation are required.
The user interface is complex and sometimes requires a fair bit of training for both the agents and the customers.
Librestream Pricing: Hidden, Quote Required
Librestream doesn't publish its pricing publicly.
Librestream Testimonial
Overall I am very pleased with the results our organization has had with using Onsight. The members of the Librestream team work very hard to ensure that the Onsight experience is good every time the app is used. When there are questions they are very prompt in answering. The training staff is always ready to step in and assist when needed. On the occasions that I have met with the team from Librestream I have always come away impressed with their customer focus.
Sightcall Review: The Pros and Cons
Sightcall is an augmented-reality-powered video cloud platform that allows companies to see and guide remotely, digitize their workforce, and evolve their communication using live video chat.
Best Fit: Insurance, Manufacturing, Telecom, Telehealth, and Life Sciences
Sightcall Advantages
These are some of the pros of using Sightcall compiled from real customer reviews:
Can use the tool as a company's internal real-time video chat and meetings app.
Excellent audio and video quality.
Easily share data and files in an easy way inside the platform.
The ability to draw and annotate on-screen to provide visual guidance.
Zoom in feature during live video chat.
The platform is open with a robust API allowing deep custom integrations.
Sightcall Disadvantages
These are some of the cons of using Sightcall compiled from real customer reviews:
Note: Some of these issues may be solved with future updates to their platform. We are pulling these potential issues from real customer reviews at the time of writing.
Sometimes with a slow connection, the audio/video quality drops, making communication a little tricky.
Customers are required to download and install the app, which can create problems in some cases.
Agents may require additional training on using the platform, and users report some customers need help with the user interface.
Sightcall Pricing: Hidden, Quote Required
Sightcall doesn't publish its pricing publicly.
Sightcall Testimonial
Our teams aren't able to go into homes but can work with patients on a call to give instructions on how to use the equipment. SightCall was easy to implement, and the support team was with us through the go-live and beyond. We're so happy patients are taking our calls, using our tools, and can solve their problems without a home visit."
Blitzz Review: The Pros and Cons
Blitzz is an AI and AR-powered video support platform that provides companies with powerful video capabilities for servicing equipment, technical processes, and inspections remotely and in real-time. With Blitzz, companies can achieve 2-3x profit margins instead of expensive truck rolls or frustrating users with complex software.
Best Fit: Contact Centers, Company Inspectors, Local Government Inspectors and Auditors
Blitzz Advantages
These are some of the pros of using Blitzz:
No training is required; the platform and user interface are very intuitive to use. What you see is what you get from its UI.
Bandwidth optimized video that adjusts automatically for customers who are in a low-bandwidth environment to keep all calls as stable as possible.
Live pointer allows real-time annotation to give visual guidance.
High-quality image capture and save.
Optical character recognition so you can extract numbers and text from images with a single click.
No app download - customers do not need to download, install or set up any complex software.
Blitzz Disadvantages
When available bandwidth drops below a 3G performance level, the video quality of the platform can degrade. Blitzz recommends a minimum network bandwidth of 540kb/s.
Since Blitzz is built to operate without an app download, some features are limited by device OS, such as screen sharing on mobile devices.
While Blitzz supports the most popular operating systems and smart glasses, the developers are still working to support more obscure platforms and devices. See the current compatibility tables below: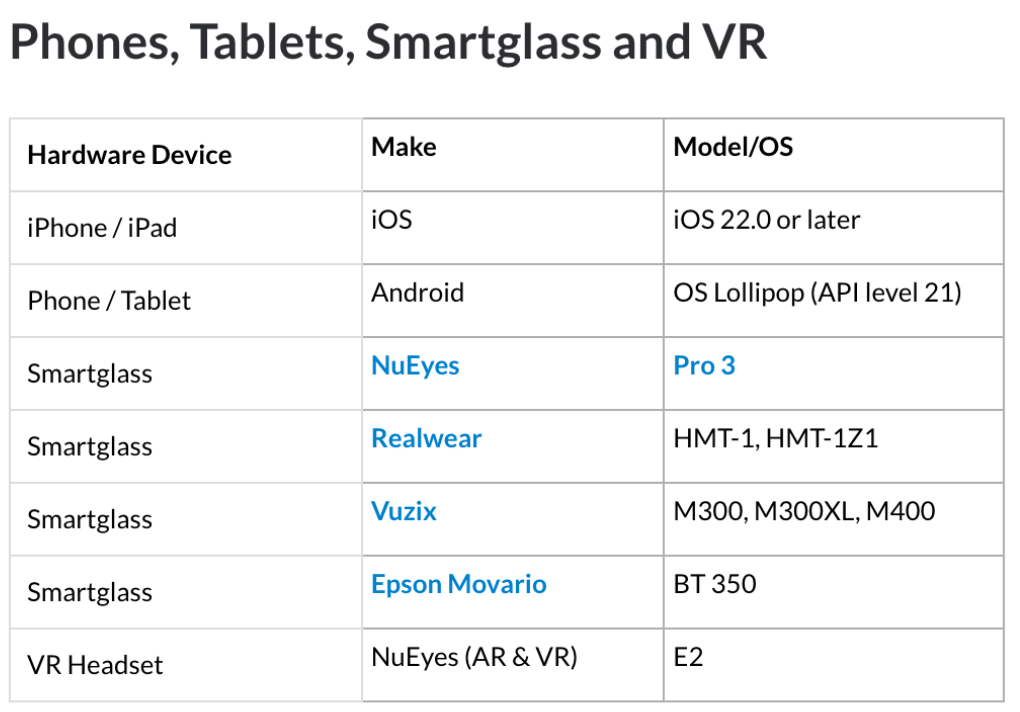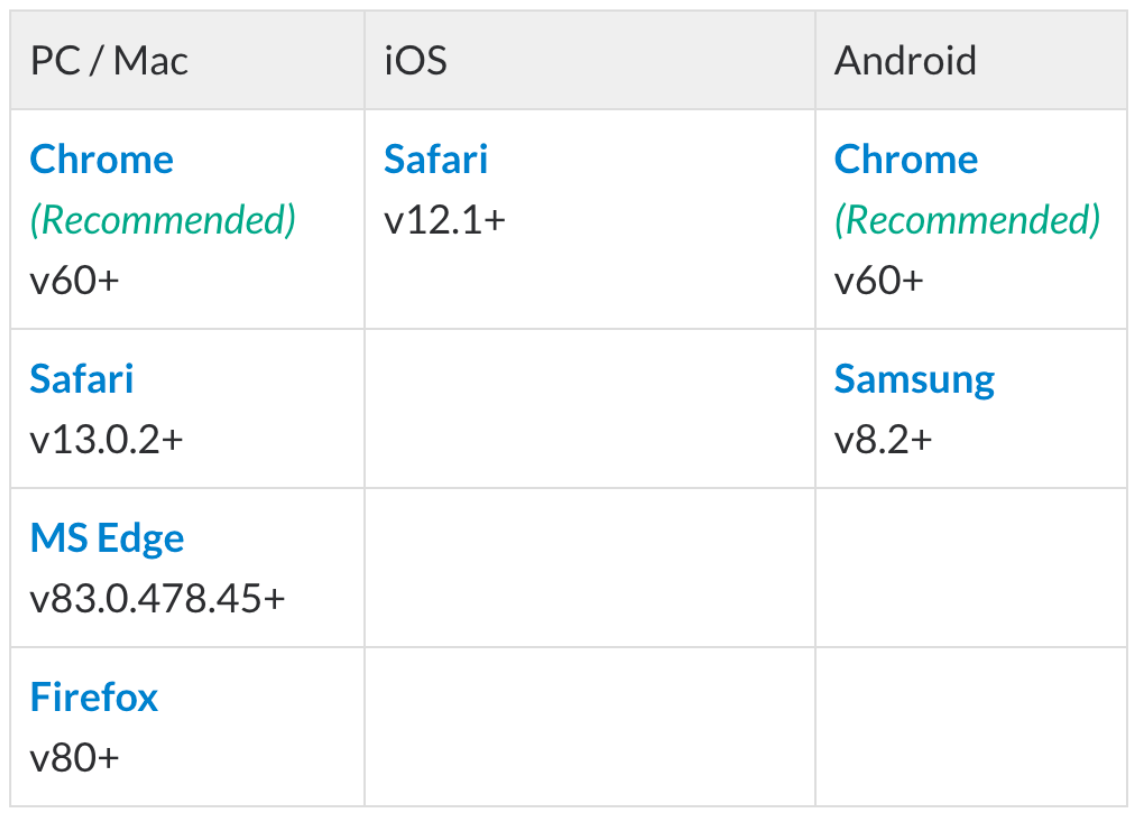 Just Ready to Get Started?
When it comes to building your inspection or remote customer service tech stack, the final decision should come down to evaluating your top choices and running them through real-world scenarios to see how a tool will perform when it counts.
We recommend doing a test run and see how easy or complicated using specific tools are and if they have the feature set and capabilities your company needs.
It's easy to try out Blitzz, free by clicking here. Try it out and see how easy it is to connect and support customers with remote video and no app downloads required.
If you have a special use case and you're not sure what you need, you can schedule a call with one of our representatives at your convenience by clicking here. We will talk to you about your specific needs and give some recommendations on what tools and services might meet those needs the best.