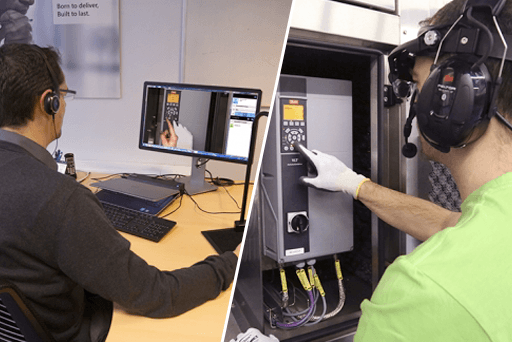 Live video assistance tools empower your field service team through many benefits. Your remote service technician can access training resources remotely, connect with specialists who can walk them through procedures, and know what they're walking into at a client site. In some cases, you don't even need to do a truck roll.
Many vendors who offer remote assistance software offer live assistance tools. When you start the procurement process, you need to consider the following.
Remote Accessibility for Service Technician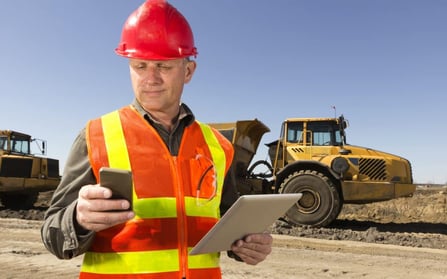 Your field service team needs to access live assistance resources from many locations. The solution must support flexible remote accessibility from multiple device types. Otherwise, remote service technicians and engineers have to rely on a single access point to those resources. If that device gets lost or broken, then they have to head back to the office for a replacement rather than switching to another compatible option.
For businesses that have to send technicians to off-sites, a good field servicing tool with flexible remote accessibility is a must. Off-site technicians use the tool's ability to coordinate and direct the resources remotely for field services.
As all these tasks become automated and can be achieved in less time, your team gets more time to focus on other vital issues like improving sales force automation and making business strategies. Augmented reality remote assistance is essential to enhance the productivity of any organization.
Mobile-Optimized Design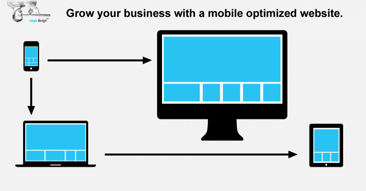 The software should have a clear and easy to use mobile interface. The field service team has to use this tool in many environments, which aren't always ideal for visibility. When the tool uses a mobile-first approach, everything is intuitive.
Besides, this is also a better way to keep track of the field workers. Higher officials can easily keep track of the remote service technician's whereabouts when the technicians have the software on their mobile phone. Managers can easily supervise the work and manage the technicians.
Managers can also get the technicians to work according to their schedule and communicate with them easily when the software is mobile-optimized.
Integrates With Common Third-Party Tools



Live assistance tools generate and collect data that fits in well with other software categories, such as customer relationship management. When the solution supports third-party integration, you don't have to waste valuable resources by sending the information elsewhere in your organization.
Some vendors offer built-in integration with popular software in their industry. For example, Salesforce is commonly supported by leading live assistance tools, as it's one of the most widely used customer relationship management platforms.
The chances of errors are less in an organization when the software supports integration with third-party apps. When software supports easy integration, the retention rate of customers increase. The technicians don't have to waste much time of sharing resources across other apps which saves time. This leaves a positive impact on the customer's mind when the technician who arrives on duty is pre-equipped with all the tools. Quick service is indeed a virtue for your business.
Includes Collaboration Features
One of the biggest issues with field service management in the past is that communication was limited to one-on-one interactions. When more people needed to chime in on an issue, you played a lengthy game of phone tag to get everyone in the loop.
Quality live remote assistance in field service eliminates this inefficiency through collaboration features. Experts can contribute at any point in the process and chat with the technicians. Specialists can provide step-by-step instructions in real-time to speed up the troubleshooting, repair, and maintenance processes.
Everything becomes possible at the click of a button on the remote assistance software. When the field service technician is unsure about what to do next in the process, he/she can instantly contact an expert for the right repair remedy. Good software with collaborative features permits the operations managers, dispatchers, field experts, and technicians to engage in on-to-tone or group conversations at one place.
The collaborative features in such software ensure the technicians of the fact that there is an entire team behind and ready to help them on the ground. Your company can certainly outperform your competitors when your technicians have the capability to receive live remote assistance in field service instantly.
Uses Augmented Reality to Improve the Experience
Augmented reality is an invaluable technology for live assistance. On-site parts get labeled with their name and usage, experts can virtually "show" technicians exactly what to do with a particular piece of equipment, and wearables such as smart glasses for visual support make AR a hands-free experience.
Let's take the example of a warehouse. Stock picking in a warehouse will become a much faster and accurate process. A worker may simply have to look at a package on a shelf to find out exactly what's in it. Everything from inventory checks to the efficient loading of vehicles will become easier. This not only improves the experience for the customer, but it also slashes operational costs.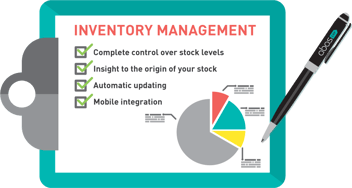 In the future, even grocery shoppers should be able to use AR to enhance the shopping experience. They'll be able to point their camera at a shelf or a particular item and see information on prices, nutrition, discounts, and special offers. There may also be an option to "place in cart," as well as a payment option at the end of the process.
This type of technology should benefit businesses and their customers in a number of ways. For example, customers will be able to get their questions asked immediately, without speaking to a member of staff. They'll be able to make more informed dietary choices, and they'll never miss out on potential savings.
Supports Recording

Recordings build up your training and troubleshooting library. You avoid engineers teaching technicians multiple times on the same processes, as that gets in the way of other important work they could be doing. Over time, you end up with a massive knowledge base that improves training consistency.
Manual bookkeeping is tiresome. Leaving aside the fact that it has high chances of errors and wrong entry, it is also time-consuming. On the other hand, when recording is enabled in remote assistance software, life becomes easy for a technician. Software these days, come with cloud-based integration which helps in demolishing all the issues related to storage.
The job of the trainers becomes easy with all the videos that the technicians record on site.
Offers Scalability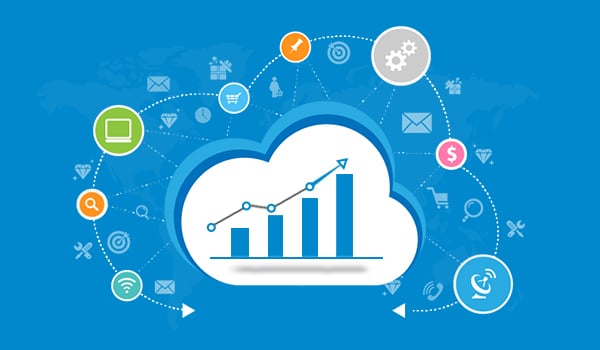 Is your live assistance software prepared for a rapid growth rate? Cloud-based platforms with multiple service tiers streamline the process for scaling up and down. Mission critical software needs to address your organization's future growth, rather than looking into the short-term.
A lack of adequate capacity impacts the customer experience negatively. Choosing the right live assistance tool is an extensive process. You have to look for a solution that meets your organization's requirements and is flexible enough to grow with you. These considerations get you started on the right track for procuring the ideal platform.
A scalable software helps to remove all the risks that your company may face in the long term. Meeting customer's demands won't be a problem. The software will do the task of balancing the moving parts that are being deployed on the field.
To sum up,
AR-enabled tools are already helping big businesses and taking steps to enter environments that include small businesses. There are apps, headsets and smart glasses delivering intuitive and productive services already, but they're not yet mainstream. Good software can offer end-to-end and business-to-business filed management solutions to any company at an affordable cost. You can easily track the technicians, schedule the work and dispatched the right agent to the right work location with the help of field service software. The future is expected to be a place where more businesses will embrace technology and provide servicing easy and fast.