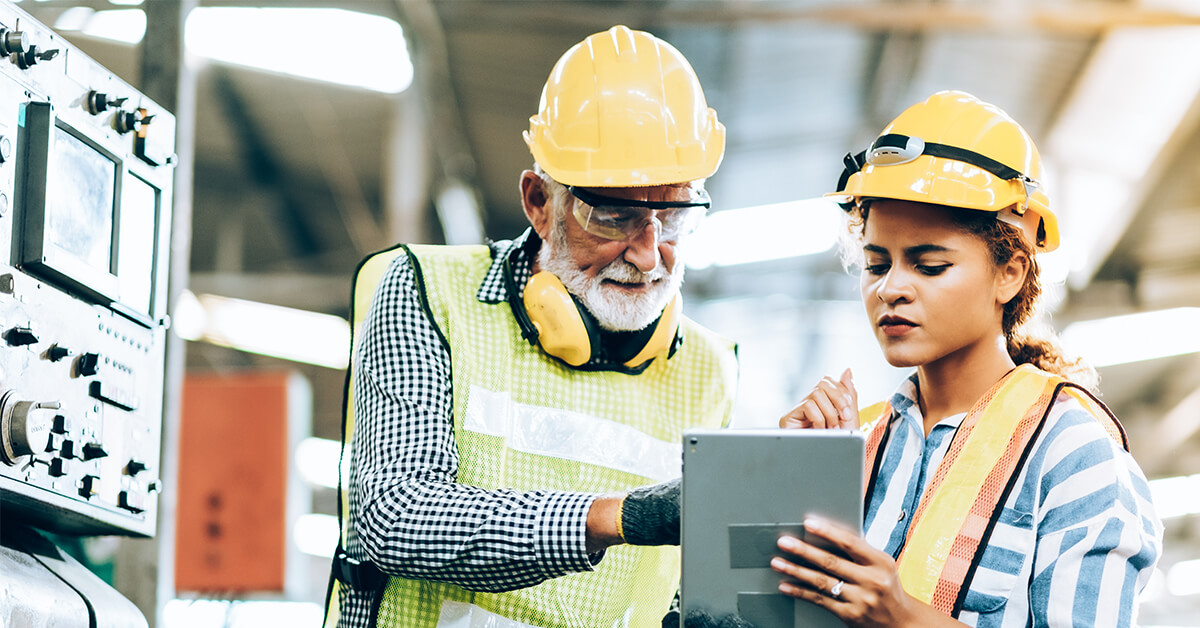 Selecting the right remote site inspection software solution is the difference-maker when it comes to conducting an efficient and effective inspection.
When comparing remote visual assistance vs. onsite visits, the value of a remote site inspection cannot be understated. Additionally, one recent study found that 74% of people actually prefer remote assistance versus in-person support.
That's why the very best inspection companies rely on modern, next-generation software to conduct their remote inspections. The fact is that many of the most advanced remote site inspection software allows teams to reduce travel costs with instantaneous remote video assistance – it's that easy!
So what's the best remote site inspection software for your business? If you're in the market for a remote site inspection tool, there are plenty of great solutions to choose from. However, with every great remote site inspection tool, there are plenty of not-so-great systems as well. How do you know you're making the right purchase?
That's where we come in.
In this article, we'll give you a complete breakdown of the most effective remote site inspection software solutions that you should invest in right now. The success of your business relies on smooth and seamless operations. When your equipment goes down, the remote site inspection tools on this list can help you reach resolution in minutes.
4 Best Remote Site Inspection Software Solutions
Before we introduce some of the industry's best remote site inspection software solutions, should your business even adopt a remote-first approach to inspections?
Without question, the answer is yes.
And if you don't believe us, just look at the total volume of industries affected by the COVID-19 pandemic. When on-site inspections simply aren't possible, your business needs a backup plan. So where will you turn?
Here is a definitive list of the top remote site inspection tools available on the market. The following remote site inspection tools are listed in no particular order.
Streem's AR-powered video helps inspectors and technicians deliver high-quality results in a fraction of the time. The platform promises to help eliminate travel costs by giving teams the ability to quickly and efficiently diagnose problems remotely.
Streem Overview
Software built with powerful AR components and capabilities
Fast text translation to automatically capture and record serial numbers etc.
Laser pointer to direct attention and provide guidance
Advanced 3D modeling inside the Streem OnSite iOS app
SiteCall leverages AR and AI to help technicians optimize their performance. Easily share valuable information to activate powerful resolution response. Companies from around the world (Honda, Bosch, Danfoss) leverage SightCall's powerful solution.
SightCall Overview
Collect digital signatures to sign-off on important maintenance checks
Annotation and live points capabilities to guide and direct users
Character and barcode recognition automatically capture important information
Chatbot integrations to chat with on-site inspectors
There's a reason why more industry-leading businesses choose to partner with Blitzz for remote video inspection. To date, thousands of businesses activate results-driven remote inspections using our powerful remote video inspection tool.
How can Blitzz help you deliver in-person results via remote support? To find out, we recommend scheduling a free demonstration. From collaborative pointer on live video to data and time stamp and geolocation capture, Blitzz comes packed with the features and capabilities that you really need in a remote site inspection software tool.
Blitzz Overview
No app download. Skip the app install with our powerful browser-based tool
Help customers in less time without sacrificing on-site satisfaction
Intuitive UI makes it easy for inspectors to navigate the system
High-resolution video to capture the most vital information.
TechSee leverages AR and AI to provide quality remote support to customers worldwide. The web-based version doesn't require users to download an app. Additionally, a photo mode makes it easy for fast and seamless annotation.
TechSee Overview
Easy integration with major CRM and FSM platforms
AI technology to automatically recognize barcodes, serial numbers, etc.
Automatic device recognition
Real-time annotation to direct users
Finding the Right Remote Site Inspection Software for Your Company
So which remote site inspection software solution will you choose for your business?
Are you feeling a little overwhelmed with the total volume of options out there?
Allow us to take the stress out of your decision-making. To get started, we recommend scheduling a free consultation. During the demonstration, you'll have an opportunity to see how our software helps companies 2x and 3x margins. We'll even give you an opportunity to test-drive our software's most crucial features, including character recognition, markup, augmented reality, and more.
If you've been discouraged by the remote support tools of the past, in most cases, it comes down to the software's features. Our tool comes backed with the very latest, next-generation software capabilities.
Don't believe us? We'll prove it.