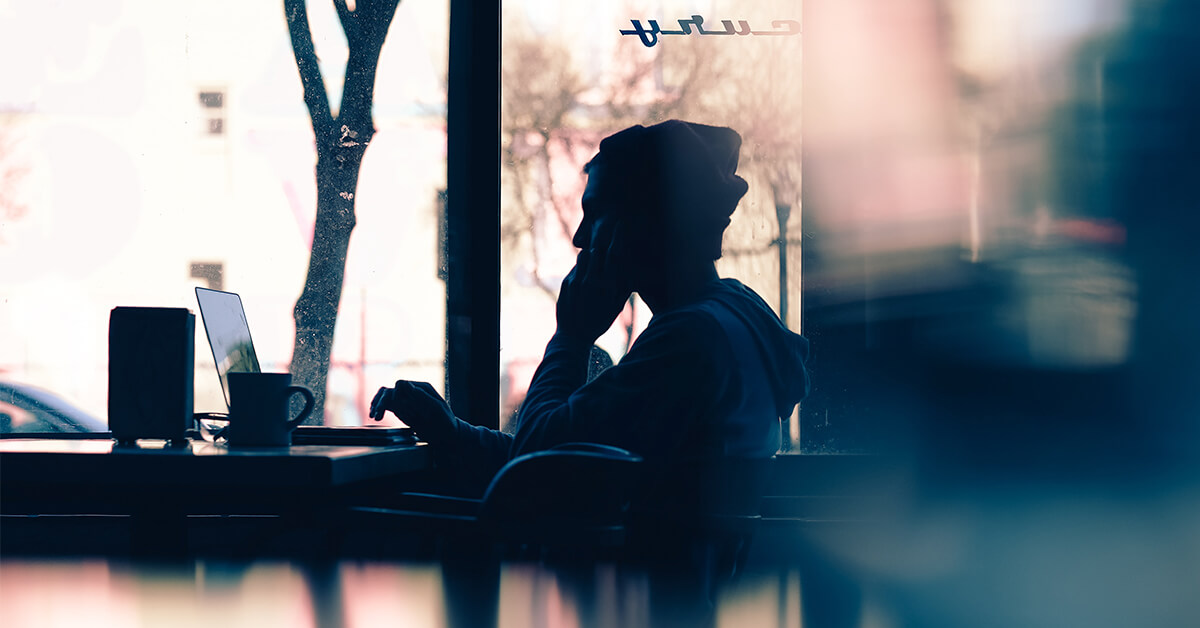 Customers aren't patient anymore. It's not their fault - the bar has been raised.
When you can watch whatever movie you want at the press of a button or order something online with next-day delivery, it makes customers feel as though everything should be that quick and easy. This means that patience for slow customer support processes is at an all-time low.
Imagine you're the office manager for a busy professional building. You're smack-dab in the middle of your busy season when disaster strikes: Your office printer is out of commission.
Your two options are to either sit on hold for 45 minutes, then hope a service agent can walk you through the printer repair verbally, or schedule an appointment and wait until the first technician can get to your office to help. These options sound progressively worse the more agitated your colleagues are with the broken printer. Imagine your delight if the printer company were able to offer you a third support option.
This post will examine the features, advantages, and key benefits of remote support. Ready to see what you and your customers are missing? Let's take a closer look.
What is Remote Video Support?
To outline the reasons customers are demanding remote video support solutions, we first need to lay out what we mean by remote video support.
Remote video support refers to customer service and technical support that is performed using live video chat. You can use this type of support for simple calls where face-to-face contact is desired or for more complex technical issues. Like many remote-based services, video support rose in popularity following the onset of the COVID-19 pandemic, but the advantages of remote support go far beyond being quarantine-safe.
Related Read: The Best Remote Tech Support Software for Call Centers
Blitzz offers one of the most comprehensive remote video support tools on the market, so we know a few things about what customers love about remote service. Let's examine a few of the top reasons why customers are demanding remote video support.
Convenience of Scheduling
Customers love remote video support because it is quick and easy to schedule a remote video support call. Instead of dialing into your main customer service line and waiting on hold to speak to a representative, your customers can request an appointment time online at their convenience.
Customers can schedule a visit with an on-site technician this same way, but the advantage of remote video support is that your customer won't have to wait for your technician to arrive. With the unknown variables of traffic, weather, and more, on-site technicians frequently give customers a window of time for their appointment. Remote video support faces none of these same challenges. As a result, your customer won't have to sit around waiting for a technician. Instead, they can simply log into the meeting at their scheduled session time.
Tools like Blitzz don't even require an app download or software installation to engage in a remote support session. Customers will receive an SMS message containing a link, which they will open to begin the call. It really is that simple.
Clarity in Problem-Solving
Have you ever attempted to walk someone through a complicated process over the phone? Or even worse, have you been the person on the receiving end of that audio-only walkthrough? Most people describe the experience with the same word: Frustrating.
Remote video support adds a shared visual experience, which can be crucial to solving advanced technical issues. In addition to getting your support agents' eyes on the problem at hand, quality one-click remote support tools like Blitzz offer augmented reality features. These features allow your staff to engage directly with the customer's video feed, guiding them to trouble areas and walking them through the proper solution.
All in all, the clarity provided by remote video support enables your support agents to increase first-call resolution. Embracing remote video support is also a great way to lower the Average Handling Time of your support agents.
Visual Empathy and Human Connection
Efficiency and convenience aren't the only benefits to remote video support. An underrated - but equally important - advantage of using video calls for customer service is that it returns an element of genuine human connection to the customer service experience.
When asked what they want from a customer service experience, a majority of people state that all they want is to speak to a human. This argument is somewhat rooted in the prevalence of extensive IVR menus and chatbots in today's customer service world. Still, it also speaks to the desire to connect with another person to solve their issue. Video support leaves no room for doubt that the voice on the other end of the call belongs to an actual human who is dedicated to helping them.
Your customers aren't the only ones who will benefit from this increase in human connection. Video calls add a sense of visual empathy to the customer service experience - and that empathy goes both ways.
Your service agents will be able to offer your customers comfort and understanding while solving their issues. In return, customers will find it far more challenging to yell at a human face than they may have found yelling at a disembodied voice on the phone. In other words, when we return a true sense of connection to the customer service experience, everyone wins.
Delight Your Customers with Remote Video Support
Your customer wants two things from your support line: They want to feel heard and supported and want their problem solved. Offering convenient scheduling options and face-to-face human connection will show your customers that you care about them. Features like AR and text extract using OCR technology will ensure that your technicians and support agents can resolve customer issues on the first call. As a bonus, you'll be able to save time and money by rolling fewer trucks.
To take advantage of the incredible benefits remote video support can offer your customers and your business, take Blitzz for a test drive today! You and your team can see our solution live with no credit card or commitment.