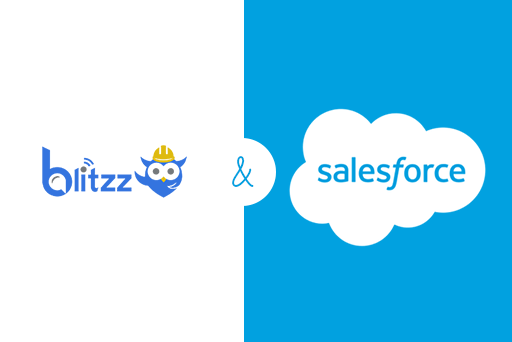 In the business world, customer relationship management tools can be directly related to 'Salesforce'. This powerful CRM platform has over 150,000 companies that rely on it as a mission-critical application. The augmented reality field service provided by Blitzz has about a million user base. The integration of these two systems is the best way to enhance your Salesforce Service Cloud with Live Visual Support.
Blitzz has easy remote system integration with systems including Salesforce which is ranked No.1 for Customer Relationship Management (CRM) that allows seamless work experience at your fingertips. Field service operations have been improved such that on-site workers can troubleshoot the problem in real time using augmented reality glasses.
Collaborating with powerful third-party CRM companies have made tasks like low stock checking, serial number handling, workload preview easier and faster. This gives you time to think about increasing your business sales while we take care of the logistics.
Due to popularity in Salesforce, many third-party solutions make it easy to integrate with this platform including augmented reality software Blitzz. Read down to know about us!
Give your agents the ability to see what your customers see!
Blitzz is a Remote Video Support Application that leverages live video and AR technology using remote access tools. The innovative use of those two features allows technicians and customer support representatives to address problems quickly and effectively.
One of the most common use is to look at a customer's equipment problem before they leave the home or office. They gain a better understanding of what's going on in advance. Their preparation is more thorough that increases the likelihood of a resolution during the first service request.
During a video call, customers and field service technicians can add markups in an augmented reality (AR) environment. The visual reference improves understanding between both parties so that everyone knows the full scope of the situation.
Mobile camera sharing is another way that technicians get an eye on what's happening. They can direct the customer to display problem areas or demonstrate what went wrong during normal operation. Sometimes, the issue gets fixed remotely due to this information.
Salesforce: Customer Success Platform that helps to Connect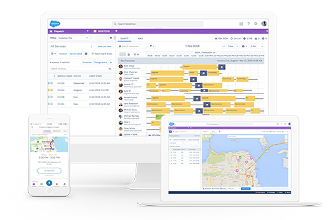 This cloud software giant is ranked as the No. 1 customer relationship management (CRM) platform that helps to manage CRM applications for sales, service, and marketing for small businesses and big enterprises. The cloud-based software handles all your customer interactions so that you concentrate on the profits.
Salesforce takes control of all the important data that belongs to your customer. Equipped with reports and dashboards, Salesforce helps in taking quick decisions. With its built-integrations and effective tools, you can manage customer relationships and company operations easily.
Features of Salesforce
Provides with high quality leads quickly to grow your sales pipeline.
Streamline your sales process using sales force automation.
Utilize powerful analytics for smarter decisions.
Since we are talking about Salesforce integration. We bring to you the benefits of Salesforce integration that is a powerful tool to accelerate your business.
Benefits of Salesforce Integration
Operate all your systems into one without switching into two different systems.
Integrate two systems for effective communication.
Integrating systems may help in increasing productivity.
Automate your workflows with an easy pick and quick manner.
Blitzz Integration
The remote visual field service provider, Blitzz prides itself on a streamlined integration process with other solutions such as Salesforce. The two powerful augmented reality tools ‌feature that this live assistance tool brings to the table in an integrated environment that includes the following:
Image recognition: Image recognition technology identifies important parts, equipment and relevant details for technicians.
Data analytics: The data involved in field service and customer support are available for streamlined access to other platforms, such as Salesforce. This information includes customer notes, part numbers, warranty contracts, and contact details.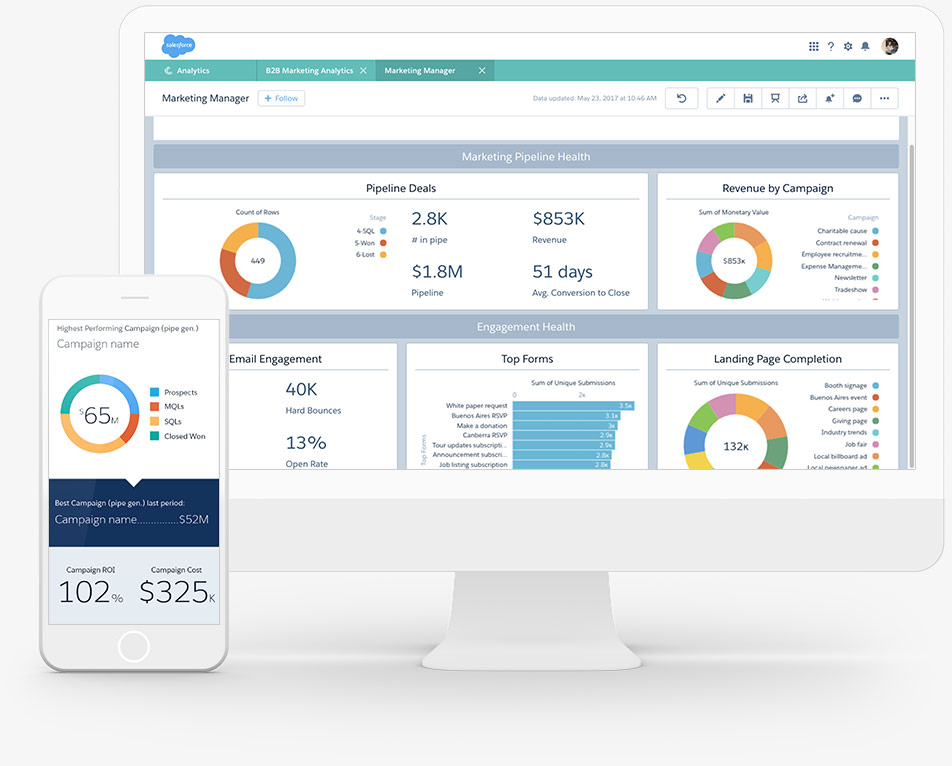 Blitzz supports integration with both user interfaces i.e. Salesforce Classic and Salesforce Lightning. The process to connect these two platforms only requires a few clicks. You can be up and running in minutes as Salesforce integration is natively supported in Blitzz. Learn about it more!
The recently released Lightning experience by Salesforce offers a completely new UI and various cloud-based features. A totally new look has been given to the products, sales accounts, personal accounts, price books, contacts and likewise to make the sales and tools more accessible. Both the versions work towards simplifying your work.
Salesforce classic facilitates with features such as quotes, forecasting or territory management that are not available on Lightning experiences. If you use customer service tools or other non-sales tools, then this version is the best choice. If you want a single experience for your sales and service teams then opt for Salesforce classic.
Head down straight to download Salesforce with these simple steps
Start by downloading the Blitzz package in Salesforce.
Once, it's loaded, you drag the "Call using Blitzz" option into the Layout.
The process to do this differs slightly between Classic and Lightning, but it's straightforward for both Salesforce versions.
Additional Blitzz Integration Options
If you have other applications that you want to integrate with Blitzz? There are two different ways that you can introduce this powerful field service video and chat platform into your workflow.
Blitzz is a fully featured stand-alone app providing remote IT supports accessible through iOS, Android and web browsers. You don't need to go through extensive development if you simply want to drop the app into your current processes.
Also, you have the option to go one step further through a customizable software development kit. The Blitzz SDK gives you all the tools you need to integrate Blitzz features with other applications that are used in your organization.
Leverage the analytics platform and share data between the two apps for a seamless operation. This approach requires custom development, but it's fully customizable for your company's needs. Why wait, start sharing data after connecting the two amazing platforms!
Last but not least!
Get the best augmented reality field service with Blitzz. The two combinations: Blitzz and Salesforce are powerful platforms on their own, but they're even better together. Field service technicians gain access to more data due to Salesforce records, and Salesforce gets analytics and AR options than never before!
Blitzz offers powerful tools to enhance your workflow with the help of augmented reality software. Using this the technicians can solve problems anywhere by simply using your mobile device and the internet.