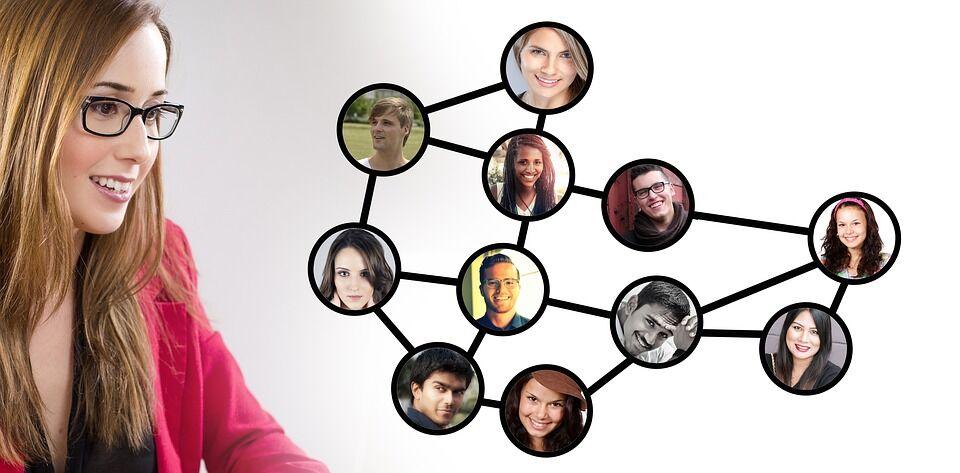 As the digital workplace becomes increasingly common, the importance of communication and collaboration becomes, in turn, increasingly highlighted. Let's take a look at a few of the many ways communication and collaboration are not only important but essential in a digital workplace. Let's also review how augmented reality (AR) and artificial intelligence (AI) are making that communication and collaboration easier.
AI and AR: Transformative Technologies That Are Changing The Workplace
Inc. called AR and AI "the next step" in business. "Augmented Reality" and "Artificial Intelligence," respectively, help businesses "engage with customers, follow up on leads, and maximize marketing opportunities," but they also allow for better communication between different members of your business's team. In addition to allowing your company to have better communication with its customers, AR and AI allow you, as an employee, to feel more engaged with the rest of your team, regardless of where they may or may not be in the state, the country, or even the world. Thanks to these technologies, employees no longer have to feel separated by the technology and/or communication barrier, and by driving down the cost of international communication, and the help of remote access software, AR and AI can bring the world's office on a remote level by live remote assistance.
AR and AI In The 21st Century Remote Workplace
AR and AI are proving to be a great benefit for businesses that use field service technicians. Forbes reports that 34% of companies that currently use remote employees — like field service technicians — believe that AR and AI are the biggest game changers technology wise. In addition to allowing for an improvement in the customer experience, AR and AI allow for improvements in productivity and accountability for remote and field service technicians. Let's take a look, in greater detail, how a communicative and collaborative digital workplace benefits from an augmented reality software and AI.
The Benefits Of A Communicative And Collaborative Digital Workplace With The Help Of AR And AI
One of the biggest challenges faced by digital offices is the lack of a sense of "community" within the organization. The time differences, the communication barrier, and — if the company uses business process outsourcing (or BPO) — language differences and barriers can prove to make communication and collaboration difficult, no matter how progressive the office may be.
What's more, under the best of circumstances, managers are often tasked with creating an "office environment" that features peak communication and collaboration — and that's when all of the employees are under one roof! The challenge is doubled — and even tripled — in an environment where nearly everyone is separated by computer screens.
But with the right mix of the use of AR and AI, employees can create a digital workplace that is both communicative and collaborative and also promote real-time communication.
A communicative and collaborative digital workplace is productive.
A proper communications platform, wherein the employees can "talk" with one another, is able to leverage these strong communication bonds to collaborate better and, in turn, be more productive. Using AR glasses, for example, is a great way for a field service technician to show a problem to an in-house tech team, in real time, thus bringing about a solution to a problem that much quicker.
Less turnover
According to the Crowe Compensation Survey, which specializes in the banking industry, the cost of turnover is 150% of a standard employee's salary and up to 250% of a manager's salary. According to a recent Gallup poll, however, a communicative and collaborative digital workplace reduces its turnover by nearly 60%. This is not only beneficial to employees — who can "hold on" to their salaries — but to businesses, who don't have to incur the high cost of turnover. Finally, employees in a communicative and collaborative digital workplace report that they're more satisfied with their jobs, resulting in employees being less likely to quit.
Better problem-solving techniques
To put it simply, a good manager knows that hiring two people who communicate and collaborate well is more cost-effective than hiring five people that work in virtual silos and don't communicate and/or collaborate at all. Thus, it stands to reason that companies that can communicate with their field service technicians using AR and AI can solve problems better than those that do not.
Transparent, accountable, and focused on the big picture
Finally, when there's effective communication in a digital workplace, there's no secrecy. This means that employees can perform tasks and be accountable for said tasks. What's more, by being task-focused, employees are able to see the so-called "big picture" of the organization in real time, and managers can remain focused on the end goals of the organization.
Blitzz Helps Create A Communicative And Collaborative Digital Workplace!
Blitzz is pleased to offer premier technology to empower your field technicians. By providing video chat with augmented reality software, Blitzz is able to allow you to communicate, and collaborate, visually with both your customers and your team over both live video assistance and augmented reality software.